October 29, 2013
Lisa Lim, Headline Artist Feature in Popvulture Magazine!
September 20, 2013
Music review in Rootstime!
September 10, 2013
Music review in Indie Music!
September 04, 2013
Music review in Grande-Rock!
August 27, 2013
Fourculture Magazine music review and interview!
August 06, 2013
Lisa Lim
Self Titled CD
Spin Dog Records

By Peter "Blewzzman" Lauro © August 2013
Any of my regular readers who might be familiar with Lisa Lim's music as well, might just be wondering when did the Blewzzman become a rocker? And considering my admitted narrow-mindedness for too much deviation from traditional blues, I could actually understand their skepticism. However, every once in a while an artist comes along that removes the blinders and actually broadens my horizon. Enter, Lisa Lim.
Lisa Lim's self titled disc is her second release. It features Lisa on vocals, guitars, distorted bass & percussion; Thoman Johansen on Hammond organ, programming, Moog, CP70, Rhodes, harmonica & backing vocals; Andreas Holmstrom on bass; Scott Rabino on drums & percussion; Mary Shaver, Tara Jacobs and Pauline Anson Dross on backing vocals. The disc contains twelve self penned tracks that vary enough to appeal to the rockers and the purists alike.
If Lisa's as rough and tough physically and mentally as she is verbally and musically on this track, I wouldn't want to be the man who gives her the "Broken Promise Blues". That dude better watch out. Lisa tears this one up both on the vocals and the axe. Calling this blues rock won't quite cut it. Let's just reverse the words and say this is some serious rockin' blues.
Each time you leave my heart screams no. Please, please don't go. I'm everything with you, nothing without. Please, "Please Don't Go". Now that sounds like a blues song to me and the soulful and heartfelt vocals, the blistering guitar leads, the scorching Hammond chords and the intense rhythm all make it sound like one as well. A very good one at that.
The perfectly meshed sounds of Lisa and Scott's percussion with Thomas' keyboards on the opening chords of "I Got You" sounded like something you'd hear the band playing as you arrive at a Caribbean resort. That steel drum and tambourine sound that put you in the mood for a Bahama Mama and some conga line dancing. Then Lisa starts singing and that beautiful voice tied into the beautiful melody just brings the whole thing together. This is the kind of song that if performed by one of those other genres well known stars becomes a chart topping hit.
"Our River" is where Lisa intends to one day reunite with those loved ones who have given her comfort and guidance before departing from her life - her parents and grandparents. If those words sounded beautiful and emotional when you read them, just wait till you hear the song. I've listened to it so many times now and each time had me shaking my head in awe. Everything about this song is perfect: the inspiration; the lyrics; the way it's being sung; the way it's being performed; the heart pounding rhythm; the soothing and hymn like sounds of the organ; the angelic sounding backup vocals; and the fierce, yet spiritually influenced guitar leads. Unbelievable! This isn't just song of the year material, it's song of a lifetime caliber.
I'm still on the high from the last track and here I am listening to another mind blower, "The Letter". Now I don't know if these songs were set together as a segue, but it's working like one for me. Other than featuring different backup vocalists, this song is having a mirror effect on me. This is more flawless music, the kind that I can listen to all day long.
I decided to have some fun and consult with an outside source on what I should say about this next track. When I did, words like frenzied, excitable, furious, rage and madness were suggested to me. Then I got to thinking that by throwing all that into the mix with a guitar, organ, bass, drums and several percussion instruments that the dictionary did a hell of a job describing "Manic Energy".
Other tracks on Lisa Lim's self title CD include: "Superstitious Mind", "My Perfect World", "Distant Second", "Perfect Fit", "Denial" and "Let Go". All of which seriously kick some rock blues ass.
Learning more about Lisa and her music can easily be done by going to www.lisalimmusic.com. When you go, please tell her she had the Blewzzman rockin' harder than he's rocked in a long, long time.
Peter "Blewzzman" Lauro
Blues Editor @ www.Mary4Music.com
2011 Keeping The Blues Alive Award Recipient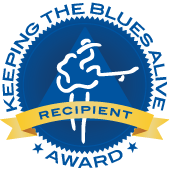 July 16, 2013
Lisa Lim Self-Titled LP CD Review
Superstitious Mind is a hard-rocking track that ties together the work of Guns N' Roses with a more current and contemporary (Kelly Clarkson, Carrie Underwood) country sound. My Perfect World keeps with a strong instrumentation and showcases Lim's eclectic set of influences. With more than a passing nod to sixties psychedelic rock and nineties grunge, My Perfect World has the hooks necessary to garner a substantial amount of replay. Broken Promise Blues is one of the hardest-rocking tracks on this CD, allowing Lim to come forth with some alluring unity of sludge-metal (Danzig, Corrosion of Conformity) and seventies rock (38 Special, The Outlaws). Where the band continues to set out on a tremendous groove, it is Lim's vocals that push the track to an entirely different realm.
Please, Please Don't Go slows things down considerably, with Lim taking a Mott the Hoople approach. Considerable use of an electric organ gives listeners a large dose of seventies rock, while the theatrics of Lim's voice will appease fans of Alice Cooper. Let Go is another memorable effort on this self-titled release. This is due to the cohesion that is palpable during the effort; no matter whether Lim's vocals, the guitars, or drums are kicking into high gear, the rest of act coheres and creates a unitary effort.
Visit her website for further information about her live dates, other recordings, photos, and merchandise that she has for sale. Lim's self-titled LP is an example of an album that continually impresses, with each of the album's cuts catchier than the last. Lim is able to hit it out of the park wit this one.
Top Tracks: Please, Please Don't Go, Broken Promise Blues
Rating: 8.6/10


Read more: http://neufutur.com/2013/07/lisa-lim-self-titled-lp-cd-review/#ixzz2bFpFlbV8
July 11, 2013
Lisa Lim defeats the status quo with her new Self-titled album - See more at: http://ventsmagazine.com/lisa-lim-defeats-the-status-quo-with-her-new-self-titled-album/#sthash.9DKVpxC7.dpuf
It's a real joy to see more female rockers picking up electric guitars and using their estrogen-rock attitude to break out into the music industry. Lisa Lim is an impressive guitarist that takes her craft to the next level. Her new 12 track, self-titled album is a buffet of sound, including a little blues, punk, pop, country, and who could forget rock. Superstitious Mind is a bluesy rock track that has perfection written all over it, with amazing guitar riffs, and a little funky bass thrown in. My Perfect World is where the dreamer comes out in Lisa, and it has some great electric guitar movements. Next, Broken Promises reaches new heights with some heavy guitar strumming and really grabs hold of the emotional angst that the lyrics balance with the musical chords. Distant Second breaks out with quite a danceable and rhythmic track and blends into Perfect Fit which is titled accurately, with a great indie rock sound, mixed guitars and drums, and some playful lyrics. Slowing down the pace, Denial has a softer 80's rock feel, with a mellow edge and then Please Please Don't Go, takes you away with a beautiful organ sound, reminiscent a little of the classic sound of Free Bird by Lynyrd Skynyrd. I Got You is a purely pop/rock song that is upbeat and just makes you feel good listening to it and then delves into an incredible rock ballad; Our River, which highlights the electric guitar sound, and definitely shows the emotional side in Lisa's vocals. Letter has an awe-inspiring harmonica intro that gels with organ playing and quite a melodic chorus. The second to last track, Let Go has a nice mid-tempo rock feel that lyrically has a strong conviction and realization of the true nature of things that we go through in life. Lastly, the end track Manic Energy is revitalizing with heavy guitars and almost the feeling of pure satisfaction, which is exactly what this CD will make any listener feel. For more info and to hear more of Lisa Lim's music, please visit www.lisalimmusic.com
July 06, 2013
Lisa Lim...A Class of Her Own
Fredericksburg, VA-- To make a mark in the music industry, you have to stand out; instead of following trends, conforming to molds, and parroting other artists (no matter how good they are or how legendary they may be), you have to blaze paths. On May 30th, Lisa Lim, guitar magazine columnist (Premier Guitar, Guitar Girl) and National Guitar Workshop faculty member, released her self-titled sophomore album, and shows you why she stands in a class all her own.

Try as you might, you can't fit Lisa's style into a box. Her release crosses many boundaries—blues, indie, modern rock, roots, pop, punk, country, and even contemporary Christian. "Superstitious Mind," for example, is a blues track, but the rock crowd will no doubt embrace it with open ears. Cuts like "Let Go" seamlessly transcend the boundaries of rock and pop. The powerful lyrics, infused with the upbeat musical arrangement, create a positive, hopeful space—much needed in today's hurting world. "Our River" is a true testament to Lisa's versatility, touching the soils of roots, blues, country, and pop. The intro riff, hook, and melody set the perfect backdrop for Lisa's soulful vocals. This track promises to soothe the cry of the weariest heart. Reflecting on the power of "Our River," Lisa recounts, "That song is so dear and close to me, I cried the first time I laid that track. It really hit close to my heart. "

You're probably curious to know why—and how—Lisa blurs so many lines. For starters, credit that to a journey of personal awareness and awakening, or as she puts it, "letting go, change, economic struggle, loss, love, growth, and renewal." She wants every single one of her listeners to relate to each of the CD's 12 tracks, which are intended to evoke a variety of emotions. If you want to cry, cry. If you feel like jumping for joy, jump. If you get the urge to drive down the highway, windows down, music cranked, embrace your full-throttled freedom. Listening to Lisa's album lets you share her pain, her happiness, her setbacks, her victories, and her hope for the future.

Lisa's artistic evolution is a mirror of her own personal journey, which has had a major impact on her embracing of many musical influences and styles, ranging from Beethoven, Jimmy Page, and Roy Buchanan to Sheryl Crow, Eric Clapton, and Buddy Guy. It's no surprise that her inspirations are as diverse as the genres her record crosses. While fans of artists like Sheryl Crow, Jack White, and Joe Bonamassa will definitely dig her sound, Lisa prides herself on not sounding like anybody. In addition to writing all the music and lyrics on her album—plus laying lead vocals and playing electric and acoustic guitar, as well as some distorted bass guitar and percussion—Lisa brought the following team of experts together to make her debut release memorable: Thomas Johansen (production, mixing); Andreas Holmstrom (bass guitar); Scott Rabino (drums); Tara Jacobs, Mary Shaver, and Pauline Anson Dross (harmony backup vocals); and Steve Fallone of Sterling Sound (mastering).

If you appreciate masterfully crafted music by artists with a passion for navigating the peaks and valleys of life, who genuinely care about connecting with their listeners on the realest of levels, you'll definitely enjoy Lisa Lim's self-titled release.

You can learn more about Lisa at:
www.lisalimmusic.com
Marty's review: If you like your Blues with a RAUNCH that packs a punch, then you will love Lisa Lim's début album. Lisa's music covers a range of musical styles which include Blues, Rock, Pop, Indie and Alternative that make up the 12 scorching tracks of her sophomore album. With searing guitar licks, a tight rhythm section, expertly crafted, self-penned lyrics and a voice that oozes with passion, every track is a winner. My favourite track is "Superstitious Mind"; this one grabs you from the opening riff and doesn't let go. Whether you want music that will rock your soul, something to cruise along to or just a little laid back listening, there is something here to please everyone and it's guaranteed not to disappoint. A five star effort in my view. Spread the word.
June 26, 2013
Lisa Lim delivers infectious blues based rock!
Posted: June 26, 2013 in Bands, Blues, Entertainment, Folk Rock, Lisa Lim, NAMM, New Music, New Release, rock, Songwriter, Southern Rock
Tags: Blues, entertainment, guitar, lisa lim, music, new music, passionate vocals, Rock, songwriter
What do you get when you take some sweet blues, blend it with powerhouse vocals and top it with some rockin guitar? Well the incredible music of Lisa Lim, that is what. You can't help but move to the great groove that Lisa gives out with her songs especially like "Superstitious Mind" or "Distant Second".
Her sound reminds me of an edgier Sheryl Crow sprinkled with Susan Tedeschi. Lisa delivers passionate vocals and amazing guitar work, truly a work of art! Lisa is a WAMA nominated singer-songwriter and she recently released her second CD, self titled, which you are going to really love! Check out the interview we had with Lisa and learn more about this killer rocker blues artist!
Music Junkie Press: Hi Lisa, thank you for taking the time out to talk with us here at Music Junkie Press. How old were you when you first started playing guitar?
Lisa Lim: I was ten years old when I first picked up the guitar. I had been playing piano for a few years and had been expressing to my father how much I really wanted to play the guitar as well. One evening he came home with an acoustic guitar. It was a real beater guitar. I was sure he had picked it up at a pawn shop, more and likely. Strings were high of the neck. He gave me a book of guitar chords to learn. And off I went, woodshedding, working diligently at honing my skills, blisters and all!
* * *
Music Junkie Press: That is beautiful! You truly took to the guitar right away. Can you remember what was the first song you played in its entirety?
Lisa Lim: The first actual complete song I learned in it's entirety, was Stairway To Heaven. Yes! That was quite the accomplishment!
* * *
Music Junkie Press: That is actually quite an accomplishment especially for your first song! We have heard some simple 2 or 3 chord songs and you really just tackled that one, definitely shows your tenacity! How about some of your most influential artists growing up, who would you say they were?
Lisa Lim: Wow! My influences were drawn from so many places and styles while growing up! I was listening to Jeff Beck, Eric Clapton, Jimmy Page, Danny Gatton, Roy Buchanan, Willie Nelson, Arlen Roth, Joan Jett, Lita Ford, Boston, Rush and so much more!
* * *
Music Junkie Press: You have quite a variety of influences and we really can feel that in your music. It is great taht you were so open and diverse with your love of music. We need more of that these days. What is your favorite rig set up and guitar rig?
Lisa Lim: Currently, you can typically catch me performing with a Dr. Z Monza amp or a Dr. Z Maz 15 amp. I use a combination of pedals, stacking overdrives, using delay, reverb, boost and wah effects. I am endorsed with Paul Reed Smith guitars. I play a PRS Custom 24 with coil tapping and a PRS Custom 22 with coil tapping. They are strung with GHS Boomers .10 and .11 gauge strings. I've been endorsed with GHS strings for several years now!
* * *
Music Junkie Press: You have quite a set up and I am sure you have been busy as well as planning on heading out to Summer Namm in a few weeks. What are you currently working on right now?
Lisa Lim: I've been focused on promoting my new self titled cd release. I am writing and compiling new material for my next release down the road. It's been interesting how all of my influences are coming together and becoming a part of each new song I write.
* * *
Music Junkie Press: You really are busy and we can't wait to hear more from you. If you could cover any song from any other genre what might it be?
Lisa Lim: Interesting and tough question! I have an appreciation for folk singer songwriter Dar Williams. She's written some amazing songs over the years. I have thought often about working up "Beauty Of The Rain". There are many more artists material I have great appreciation for. Allison Krauss would make this list too!
* * *
Music Junkie Press: That is one cover song that I would not want to miss! If you could work on a collaboration with anyone who might it be?
Lisa Lim: Really tough question! It would depend on if you're asking me more specifically about another guitarist I'd like to work with or a singer songwriter. If the collaboration was a combination of both, it would be Jack White!
* * *
Music Junkie Press: Jack would be a fun one to work with. I can see how bringing the two great talents together, would be amazing! Where can we currently get your music? Links, etc?
Lisa Lim: You can purchase my music on my website: http://www.lisalimmusic.com/ and other cool swag!
Here are some links to checkout as well:
* * *
Music Junkie Press: If I could peak at your Ipod, what artist or song might I be most surprised at finding in there?
Lisa Lim: Israel "Iz" Kaʻanoʻi Kamakawiwoʻole, "Somewhere over the Rainbow"
* * *
Music Junkie Press: That song is a very special favorite of mine, definitely one of my all time favorites!!! Is there anything else you would like to share with our audience?
Lisa Lim: Appreciation for every music enthusiast that continues to embrace indie artists and new music! I always welcome and very much love to hear from music enthusiasts, what they like or don't like about the music I'm recording and performing. It's nice to receive correspondence from fans! I always welcome it and it brightens my day to connect with music appreciators and other musicians looking to network!
* * *
Music Junkie Press: Thanks again for your time and we look forward to spreading the word about Lisa Lim!!
Lisa Lim: Thank you Music Junkie Press! You rock!
* * * * * * * * * * * *
Now that you have gotten to know more about Lisa, head over to her social media sites, pick up her CD and say "hi" to her! We look forward to hearing more from Lisa. In matter of fact, I am going to sit back and listen to another one of my favorite songs, My Perfect World.
~ Enjoy, Marisol
June 20, 2013
LISA LIM Delivers Fully-Charged, Blues-Dipped Rockers!
Lisa Lim is a WAMA-nominated singer-songwriter and multi-instrumentalist based out of Fredericksburg, VA. She has been performing her leads, slide and rhythm guitar riffs in over two decades, touring, performing solo, in duos, and with her various bands.
Her debut CD, "Crazy Feelin' This Way" (available at CD Baby), received a 2008 WAMA nomination for best R&B Blues Recording. Her latest release, "Lisa Lim," explores the industrial power blues-influenced indie music genre. She brings her unmistakable guitar sound to over 150 live shows a year with an energy and passion unmatched in the DC/Northern Virginia music scene.
Currently, you can catch her performing with her bands Lisa Lim Band and Over the Limit. She also is part of an acoustic duo project with Don Chapman. Lisa freelances and has performed with many renowned artists including Gaye Adegbalola, Andra Faye, Dick Dale, Tom Principato, Linwood Taylor, Duffy Kane, Sol Roots, Mary Shaver, and Devon Allman.
Lisa is invited annually to share the stage with national artists and lead clinician performances at the NAMM trade shows held in Los Angeles, California & Nashville, TN. She also shares her guitar knowledge in columns for Premier Guitar and Guitar Girl Magazine.
"Lisa Lim" is an album filled with fully-charged, blues-dipped rockers and heartrending ballads that show off, respectively, the gutsier and softer side of Lim's vocal ability, plus a series of emotive solos and riffs shaped by her uncanny dexterity on guitar.
The album is a confident yet unforced triumph offering a collective vision in which the echoes of so many great traditions like blues, soul, and rock organically flow together, blending with an entirely original, modern sensibility. The album undoubtedly also benefits from an impressive circle of talent that forms her backing band.
From the opening chords of "Superstious Minds" to the last notes of "Manic Energy", this is an amazing collection of tunes that has it all and everything in between. Filled with blues-influenced rockers and soft, expressive ballads this album does not disappoint. "Broken Promise Blues" and "Manic Energy" are high energy blues-infested hard rockers that will leave you with your mouth hanging open. "Please,Please Don't Go" changes the mood with meaningful, introspective lyrics and soulful music. "I Got You" is a beautiful song with an uplifting message of day to day survival in love. "Our River" marvels in the memories and unasked joys of life that Lisa delivers with unparalleled passion.
The album is so consistently good that I find it hard to pick a favorite track, although "Broken Promise Blues" is right up there, as is the restrained "Please,Please Don't Go"and "Our River". On the whole this album is tight, the production is solid and the songs will knock you off your feet right from the very first listen.
I am almost ashamed to say that I hadn't heard of Lisa Lim up until now. Her self-titled album will send chills down your spine even on the hottest of summer days. Great guitar tones, convincing vocals and like the majority of blues influenced albums, "Lisa Lim" has an infinity of honesty in its sound.
On this very impressive album, Lisa Lim will reach into your soul and rip your heart out!
June 21, 2013
Warped Magazine Exclusive Interview
Tell us about where you are from and how you got to this position today.
I grew up in a small town in Virginia, about 50 miles south of Washington D.C. I've had a love and a passion for music as far back as I can recall. I started playing piano at age seven and guitar at age ten. I expanded to bass guitar, drums, mandolin, and vocals as I was growing up. My musical taste and styling were all over the place. I listened to everything and aspired to be able to shift gears and play many styles. Private and group lessons, plus many jam sessions to working in bands while I was a teenager and traveling full time on the road as soon as I became an adult.
Every musician I have encountered along the way, every venue I've played, and every corner I have passed by there has always been something to learn and apply. I've managed to work steady over the years as a full time musician and as a music instructor. I've had the privilege of teaching at National Guitar Workshop and writing columns for Premier Guitar and Guitar Girl Magazine and doing clinician work. I currently work in three projects: Lisa Lim Band, Over The Limit Band, and Don Chapman & Lisa Lim Duo. Each project has something unique to offer.
When I'm not on stage, I'm teaching, booking and handling the business end of the music. It is and has been 24/7 from day one of making this a career choice. I somehow managed to maintain my work schedule and assist in the care of my chronically ill mother over the last several years of her life. It will be two years in July since she's passed. Six months after my mother passed, my paternal grandmother who lived to 100 years old passed away. It was so much loss to process. I was very close to both of them.
I hadn't recorded or done any writing for a few years. I found myself writing and becoming my outlet in dealing with my loss and grief. I wrote everyday at all hours. There was no rhyme or reason to how the words and music came, but it was just flowing out of me. And several months later I was in the studio amidst the production process. Several months later, 12 tracks were finished and ready to be released. Finally, on May 30th, my 2nd CD was officially released. I'm very excited about my new release and am looking very much forward to sharing with all music enthusiasts!
What do you have coming up? What are some of the new projects we can expect to see?
Coming up I have a steady performance schedule on tap for the remainder of 2013. With my new self titled CD release, I'm excited to see how my fans and how music enthusiasts receive the new tracks. I'm currently getting a lot of radio airplay and support from stations in the U.S. and overseas and have been receiving some great reviews. I'm focusing on the new release, promoting it, and also am starting to do some more writing as well. Stay tuned. Much more to come!
Tell us more about the current song you are promoting to everyone.
Superstitious Mind is the first track on my new CD release. This song embraces my blues and rock influences. The lyrics for this song came from wise tales and superstitions my elders shared with me when I was growing up. I really love how this song came together!
How does your music separate yourself from other artists and bands out there?
I feel that what I am currently writing and performing has a unique sound and vibe. Growing up playing so many styles and tapping into so many influences, I feel it is what folks hear in my music now in the present. I am hopeful, that is a positive!
Tell us about one of the hardest challenges you had to face in the industry?
This is a tough question! First, when I initially started working as a female guitarist, well, that in itself was brutal. I have spent the majority of my musical career working in a male dominated industry. I've worked in a couple of all female bands and have done duo work with other women as well. The music industry is changing, but I feel as a female guitarist I've had to work harder proving myself as a guitar player. It's been the boys club for a long time and will continue to be. I can say I've been one of the lucky ones getting to work with so many male musicians who have embraced me over the years.
What was one of the biggest set backs in your career and how did you bounce back?
The biggest setback in my career was moving back to my hometown and caring for my chronically ill mother. I was limited in how much I could travel and focused on what was happening much more so on the home front. It's a sacrifice I made and have absolutely no regrets. If I had it to do over again, I'd do the same thing; come home and care for my mother. Life is precious and things happen for a reason. I am a firm believer in that. Yes, I lost some time not being able to completely focus on my music 24/7 but here I am years after the fact with a fresh new release and working hard! No regrets.
What are some things artists need to be careful of?
Artists need to educate themselves about the business side of music. Being an indie artist is hard work. Protecting their rights and being careful who they have assisting them with their finances. Sitting down and determining what their short term and long term goals are. Do your homework. Knowledge is power!
What suggestions do you have for other artists like yourself?
As much as this is a 24/7 job being an indie artist, you still have to be able to have down time. It will consume you if you're not careful and you can burn out. Keeping a balance with business and your personal life. I know, easier said than done but setting priorities and excepting the fact that you're gonna take a lot of baby steps in this journey and quite possibly feel you don't have a whole lot to show for your efforts after the fact.
Don't lose touch of what initially lured you into this business. For me, it's truly the love of music. When that is no longer there, the joy that music brings me, then I will know it's time for a change. I pray that day never comes. I have made an oath to myself that I will walk away if there ever comes a day I am no longer enjoying and am fulfilled in being a musician.
What is one of your favorite ways to promote yourself and your music?
Live performances are my favorite way of promoting my music! There's an energy and natural buzz that comes along with being onstage interacting with the audience and engaging with my band members. It's the most amazing feeling! There's nothing like it!
Where can people visit you?
Please checkout my website: www.lisalimmusic.com
Facebook Fanpage: www.facebook.com/LisaLimMusic
Reverbnation: www.reverbnation.com/lisalim
Twitter: www.twitter.com/lisalim
YouTube: www.youtube.com/user/LisaLimMusic1
June 20, 2013
CD Review: Lisa Lim - Lisa Lim
On her second album singer / songwriter / multi-instrumentalist Lisa Lim proves that she is a gifted guitarist who's not afraid of heavy guitar work.
It starts right away wildly with Superstitious Mind with a nice atmospheric intro, emotional vocals of Lisa and a bold rocking guitar solo. The song is reminiscent of the best work of Joan Jett. On My Perfect World she continues with tasty catchy rock and exciting guitar playing. This song is reminiscent of a rocking Sheryl Crow and you hear that Lisa has listened to Jack White. A great song to run hard in the car
Broken Promise Blues is one of the highlights. Here blend blues and hard rock together. On Distant Second and Perfect Fit Lisa rocks deliciously. On the beautiful atmospheric Denia...l Lisa takes a more relaxed approach in her vocal delivery and guitar work. It also shows that Lisa is a good song writer. The next tracks Please, Please Do not Go, I Got You, Our River (a tribute to her parents and grandparents), The Letter are more laid-back. On Let Go Lisa is starting to rock again and she concludes the CD with Manic Energy, a great song with Hendrix-like guitar playing and even some hip hop influences. Also a highlight!
On this his CD you can hear that Lisa is also influenced by guitarists like Jimmy Page, Roy Buchanan and especially Jeff Beck. Lisa plays several instruments such as keys and drums: she uses the techniques of these instruments in her guitar playing. For example, sometimes she uses the guitar as a percussion instrument.
All songs on this CD are nice and compact and never last more than 5 minutes. Most tracks are just over three minutes. Alternate contemporary blues rock songs that make the CD continues to fascinate. The somewhat rocking songs are best, partly because when Lisa's plays the guitar boldly she is at her best.
In short: A great CD of a vital and inspired musician backed by an excellent band. Lisa Lim rocks!
On June 25th Jan Marius pays attention to this CD on his radio Show Purple Haze at RTV Katwijk and there is also an interview with Lisa Lim. You can listen to this show via the internet: http://purplehaze.rtvkatwijk.nl
June 13, 2013
IMD What do you want fans to take from your music?
LL I want fans to be able to take each song and be able to relate to it from their own life experiences. I also want them to recognize and dig the diversity in styles and cohesiveness of how it all intertwines with one another. I'm hopeful that if just for a moment, the music enables them to escape life's everyday routine and take them to a fun place! An escape, if only just for a moment. I'm hopeful it will touch their heart, make them move to the beat and give them release.
IMD Who are some of your top musical influences?
LL My top musical influences come from so many places. Early influences ranging from bands like, Cream, Boston, Rush, Heart, Guns N' Roses to artists like Dar Williams, Willie Nelson, John Hiatt, Sheryl Crow, Carolyn Wonderland. I've been listening to so much stylistically. Rock, Blues, Roots, Folk, Jazz. It's a long list of many amazing bands and solo artists to say the least.
IMD Favorite Guitarists?
LL This is a huge list! I love Eric Clapton, Jeff Beck, Danny Gatton, Roy Buchanan, Bonnie Raitt, Debbie Davies, Sue Foley, Jennifer Batten, Arlen Roth and on and on!
IMD What's the best concert you have ever been to?
LL The best concert I have ever been to was about a year ago when I got to see Lucinda Williams live. She was just amazing! She played for at least 2 ½ hours nonstop. Her songwriting and her delivery on stage is awesome! Her band, really delivers the goods too!
IMD Do your remember the first song you ever wrote?
LL I do. No one has ever heard it! We are our own biggest critic! : )
IMD Tell us about your latest CD?
LL My latest release touches on so many experiences and musical styles I have explored over the years. I hadn't been able to really dig into writing and recording the past several years. My mother was very ill and my paternal grandmother was having ups and downs as well with her health. I was keeping a steady performance schedule and trying to be with them as much as possible. It will be two years in July since my mother passed away and it's been a little over a year and a half since my grandmother passed. That chapter closing, saying goodbye to two people that we're such a huge part of my life, was very difficult. I turned to writing and it truly helped me get thru the grieving process. I tapped into places and music that was deep within me. I found myself pulling from so many musical influences. When I was in the studio during production, my producer, Thomas Johansen, encouraged me not to be reluctant, to just be me. Allow all of those influences to come out. That it was a positive. And not to be preoccupied and stressing about specific styles or borders. So, that's what I did. And I'm very hopeful that music enthusiasts will appreciate the finished product. This cd release is a new chapter for me personally and musically.
"I want fans to be able to take each song and be able to relate to it from their own life experiences."
- Lisa Lim -
IMD What's it best and worst things about being an artist from your locale?
LL The best things are there are so many amazing musicians to network and work with in the region I reside in. I am centrally located in the middle of being an hour out from D.C., Richmond and Charlottesville. The worst things are, there is not a lot of work in the immediate area where I live. So, I typically have to drive an hour plus north, south, east or west to the closest gigs. Though, it's well worth the drive to play to a room filled with music enthusiasts! That makes up for the drive and then some!
IMD Is there one track that stands out on your latest release that stands out as being your personal favorite?
LL That's a really tough question. I'd say my personal fave, if I had to pick would be, Our River. It's very close to my heart and was written in celebration of the amazing memories and experiences I had with my parents and grandparents. They taught me a lot!
IMD What's the best thing about performing live?
LL Performing live is a blast! I love engaging with the audience. I often will be wireless and go into the crowd and play. People seem to really enjoy it. I also feed off of the energy onstage performing with my band. Being able to take it to a different cool place each time. Challenging each other to tap into our ability as musicians and continue to grow!
IMD Amy touring scheduled to support?
LL I have gigs scheduled throughout 2013 slated in throughout the mid atlantic region currently. Please check out http://www.lisalimmusic.com for performances scheduled.
IMD What's next for Lisa Lim?
LL Good question! Continue performing and growing as a musician and entertainer. Writing new material and expanding geographical boundaries for performance. A work in progress!
June 11, 2013
Lisa Lim S/T CD Review
Superstitious Mind deftly blends country and hard rock, providing listeners a perfect introduction to Lim's rich set of tracks. My Perfect World looks back to the days of Joan Jett and even Joni Mitchell / Joan Baez. The hooky style of My Perfect World will resound loudly in listeners' minds after the disc concludes. Broken Promise Blues is a stand-out track on this album, as it shows listeners a considerably different side of Lim. Coming to bat with a confident, Courtney Love meets Morbid Angel sound, Lim is able make something that finds the soul of the blues from whence rock came.
Perfect Fit ratchets up an early Sheryl Crow sound into something that is tremendously catchy to the widest swath of listeners. The additional cherry on this sundae comes in a raunchy, rocking guitar solo. Distant Second brings the album back to a traditional rock trapping, with the instrumentation providing a considerable boost to Lim's already stellar pipes. Denial brings Lim's vocals to a focal point, relegating the instrumentation to a highlighting role; the shift in this balance creates something starkly different from the bulk of the album. What results here is something that recalls desert rock helmed by Patty Smyth, a true high point for this release.
Lisa Lim's self-titled album stays strong throughout each cut, and it is the wide variety of approaches taken by Lim that provide this release with considerable vitality. The album establishes Lim as a bold and inspired female, supported by musicians of the highest caliber. Further information about Lisa Lim, live dates, and photos can all be found at Lim's website .
Top Tracks: Superstitious Mind, Broken Promise Blues
Rating: 8.7/10
Lisa Lim S/T CD Review / 2013 Self / www.lisalimmusic.com
June 11, 2013
LISA LIM SHOWS SHE IS LEADING THE PACK ON SELF TITLED ALBUM
Hello everyone all over the world, it's a pleasure we meet again like this. Being that we are based in New England, I would like to welcome Tim Tebow to the area. Before we begin I want to speak on a report on TMZ that said, "for every BMI song that gets played on a bar jukebox or by a DJ without the proper fee being paid, BMI is entitled to $150,000 in damages." I understand copyrights are being abused but to put a bar out of business seems excessive. What do you think? I was excited all weekend to post my interview with Lisa Lim today. Lisa engulfs everything I look for in a female guiatrist & singer/songwriter as she is strong, talented, passionate, and beautiful. Lisa is celebrating as she releases her self titled album and music video for "Superstitious Mind." I heard the album on Soundcloud and its raw, real, and all Lisa. Join us as Lisa speaks on everything from the new album, learning the guitar at a young age, endorsement deals, and so much more!
Stoli: Where are we talking from today and how is your day going so far?
I am currently in VA. and my day is going great!
Stoli: I am praying that the IRS will have to shut down due to such negligence. Am I delusional or could it happen
Doubtful the IRS will ever shut down. Being a self employed musician, I know all too well, that paying taxes, are just the facts of life.
Stoli: At what age did you take up the guitar and how much did your family support your passion for music?
I picked up the guitar at age 10. I started piano at age 7. My father brought home a beat up acoustic guitar he had probably found at a thrift or pawn store. He knew how much I wanted to learn how to play. He was very supportive in my musical endeavors. He passed away when I was 12 years old from colon cancer. He was diagnosed just a month and a half before his death. So, my mom rallied on, taking me to my music lessons. My mother attended my piano recitals. She would only come to outdoor performances when I was playing guitar. No bars for her. My dad really only got to see me play once at a piano recital. He never got to see me on stage playing guitar. My grandparents, aunts and uncles were very enthusiastic about my passion for music. But, I am the only one in the family that has pursued music for a living and plays.
Stoli: I have been listening to your self titled new CD and I love it. Offer us insight into how long you were working on the album and where did you record it?
I worked on putting together this material and recording for about a year. I recorded at my producer's studio, Thomas Johansen, in Herndon, Va.
"Superstitious Mind" http://youtu.be/Y3REthCDRpU
Stoli: What other musicians did you bring on to offer their talents on the album and how did you find them?
Thomas Johansen produced & mixed the album, plus did all of the B Hammond Organ, Rhodes piano, programming, Moog, Harmonica, some percussion and backing vocals on the twelve tracks. Scott Rabino layed the drum tracks. Andreas Holmstrom layed all of the bass guitar tracks. Mary Shaver, Tara Jacobs & Pauline Anson Dross layed some beautiful backing vocals throughout the tracks.
I met Thomas Johansen through a mutual friend a few years ago. We had kept in contact and he started performing in my band, Lisa Lim Band, playing keys about a year prior to this recording. I met Scott Rabino working in another project I play in, "Over The Limit Band". He was very interested in the material I was doing in Lisa Lim Band and started performing with me in that project as well. I met Andreas Holmstrom through my drummer Scott. Andreas has done alot of studio work and plays consistently in the D.C. music scene. He was the perfect fit for this project. Mary Shaver is a powerhouse blues vocalist in the D.C. area. Mary and I have worked together in various projects over the previous years and our voices blend really well together. She was very enthusiastic about contributing backing vocals on this cd. Tara Jacobs and I have known each other for many years. We worked in an female rock band many years ago together and had just recently reconnected. She really added a nice touch with her backing vocals to the cd. Pauline Anson Dross and I have know each other for several years. She plays guitar and sings lead vocals in an all female band, Wicked Jezabel in the D.C. area. She has asked me on occasion to fill in on guitar and bass when needed. She was very enthusiastic about what I was doing with the new recording and stepped in and nailed the backing vocal tracks.
Stoli: The album has 12 songs on it. How many songs did you have to choose from and how did you decide on 12?
Yes, 12 tracks are on this new release! I actually had about 16 plus songs to choose from for the making of this new release. My producer Thomas and I sat down and decided what we felt were the strongest out of the material and it came down to these 12 songs.
Stoli: How have you matured as an artist & songwriter over the 6 years in between your debut album and this album
I've matured in every area as an artist, performer, songwriter, guitarist, vocalist and as an overall musician. I've been performing nonstop throughout this time in typically at least 3 projects and freelancing. With that said, I've gotten to work with some amazingly gifted musicians. You can't help but grow as a player when you're put in that position. I guess it's all in your attitude. My approach has always been, there's always something new to learn and I have wanted to continue to grow and expand musically over the years. My songwriting has improved tremendously. Songwriters that I have huge respect for, I've found myself analyzing and studying their tunes, formulas. Taking notice of clever hooks, etc. Vocally, I've digged in and really tapped into the power and being more mindful of each song determining the most complementing key that works for me. As a guitarist, I've been exposed and continue to be exposed to so much cool and exciting players on the scene. I pay attention and also do alot of wood shedding!
Stoli: I love your video for "Superstitious Mind". Who came up with the concept and what's up with you singing in the mirror?
I actually came up with the story line. There's a line in the song, "break a mirror, seven years bad luck." Well, initially I had entertained breaking a mirror with a guitar. That quickly changed! Cause, well, call me superstitious! Bu,t lets face it, I don't need seven years of bad luck at this juncture in my life! LOL! So, actually the location we did most of the indoor footage had a huge mirror and we started playing around with using that as a prop. And as you can see, it ended up being used quite a bit in the video!
Stoli: I have a 4 year old that loves music. At what age would you say that a child can really begin to learn to play and what did music offer you personally as a child?
I've actually taught 4 year olds how to play guitar and piano. It really comes down to their attention span. If you can hold their attention for at least 30 minutes and most importantly they have an interest, enthusiasm, that's half the battle right there.
Music for me, personally, was a release. It got me through some really good and really tough times in my life. When my father passed, I really turned to music for comfort and dealing with my grief. It's alot for a 12 year old girl to process losing a parent so abruptly. I wanted to play music from as far back as I can recall. My father would literally have to pry me away from the piano. I played all the time. It was and has continued to be a healthy outlet. I lost my mother recently and my paternal grandmother. I was very close to both of them. Music truly has healing abilities.
Stoli: Name 2-3 female guitarists that you respect and listen to their music?
There are so many amazing female guitarists on the scene today! Female guitarists to date, that I listen to on a regular basis. Bonnie Raitt, Sue Foley and Ana Popovic.
Stoli: You have many endorsements that back you. What does that affiliations do for your music career and what do you offer them?
I am very blessed to have several endorsements. Each endorsement company is awesome! They are so supportive of all of their artists who are working and making a living playing music and using their gear onstage and in the studio on a constant basis. It's really about embracing each other. You supporting and plugging their product and they return the appreciation by promoting you as well. I think it also helps that artists give feedback about the product to the company and that enables them to continue to improve and expand upon their product line. And with an artist using their gear on a regular basis, new players are constantly getting turned on to the product. Each company I have endorsements with are really good to me and their product absolutely rocks!
Stoli: For my readers that are new to Lisa Lim what can they expect from buying this new self titled album?
Great question! This new album will take them on a journey. They will experience and hear a combination of rock, blues, roots & punk! It's a new and unique sound. I feel that each track, they will be able to relate to, in their own way. The music will give them adrenaline and will also soothe their soul.
Stoli: What is coming up for Lisa Lim and where you and the album @ online?
I am keeping busy with a full schedule of performance dates. Also, promoting this new release and continuing to write new material. Much more to come!
You can checkout my website: http://www.lisalimmusic.com to purchase my new release and other merchandise I currently have avail.
Also, you can checkout CDbaby and download my music at http://www.cdbaby.com/lisalim2
June 07, 2013
ROCK'N'ROLL IN MY SOUL
The alternative to pop autotune|Spreading the word on unsigned talent
Friday's Five #14
Artists · Friday's Five
Here's this week's top five… as always, in no particular older. Something special about this bunch though! Check it out!
Lisa Lim – Superstitious Minds
Lisa Lim brings suave bluesy bass lines and driving, mucky guitars to 'Superstitious Minds' – a commanding mix only conquered by her vocal – an intrepid dose of melody and rasp creating a sound that is genuinely rock'n'roll.
May 31, 2013
KILLER BLUES & ROOTS ROCK
.... very NICE..... Listen to Lisa Lim as she bends the strings. Her new music is being released using Radio Submit for radio presentation.
http://www.radiosubmit.com/rs/
May 30, 2013
Artist: Lisa Lim
CD: Self Titled
Official URL: http://www.lisalimmusic.com/
Lisa Lim's self-titled 2nd album is full of rock-n-roll surprises. An accomplished guitarist in her own right, Lisa pushes her own musical envelope, embracing not only blues and rock, but also indie, punk and contemporary Christian music. Lisa's influences are the virtual who's who of guitar legends, and she's absorbed them into her own particular brand of tricks and licks.
"Superstitious Mind" kicks off with an ambient vocal harmony, giving way to an Audioslave-type of bluesrock groove. The bass player has some say in this song too, showing some skills not really displayed 'til now. Lisa's tasteful shred has a massive tone on this one dive bombs it's way back to the last verse. The track "Broken Promise Blues" is swamp rock at it's finest. With a slowburn blues riff pounding into my head, it's hard not to get sucked into the song. Bits of dirty slide guitar fill in the gaps and this song just plain rocks! "Perfect Fit" picks up the pace with it's 80′s style rock, detecting some country roots hidden behind the distortion. Then the guitar solo gives it away. "Denial" takes a turn at Santana style blues, with a driving tomtom beat, once again the late 60′s/early 70′s beckon here and it's perfect for Lisa's soulful guitar soloing. Things slow down with the song "Our River", like a modern Janis Joplin blues ballad. The organ is very prominent here, allowing the guitar freedom to explore. Things jump to the 50′s with the song "I Got You", even the production of the song gives it a truly vintage sound, with 'ooohs and aaaahs' and handclaps, plucked reverbsoaked bar chords. This song works to show to real diversity, yet keeps her trademark sound intact. "Let Go" has a soulful Bob Seger organ backdrop which really spices up the song, Lisa's vocals are great for this type of song, a little whiskey soaked and a rawness that compliments the near church choir harmonies in the background. The album ends with "Manic Energy," which has a blues rockin' vibe, a "Rock N Roll Hoochie Coo"-esque chorus and a chromatic intro to her solo, full of tasty bends, very 70′s arena rock. The only slight mistep would be the psuedo rap break which fits the song but really doesn't add anything to an otherwise catchy and riffy tune.
Lisa Lim's tasteful prowess on guitar is only surpassed by her steadfast rock arrangements and songwriting. If you're into guitar that carries on the tradition of the masters, this album's for you. If you're just into some good old blues rock, this album's also for you too!
Posted by Michael Rand
Review comments: therandbrand@gmail.com
March 08, 2013
Blues, Bluegrass, Radio, & Rock
Lisa Lim, Capital Ale House, Richmond, Va.,
March 8, 2013
I woke up Friday morning with a half numb left foot for some odd reason. I think a rouge band of Lilliputians spent the night stabbing my foot with little spears. It grew a little better as the day progressed so I managed to catch some early music before meeting with The Shack Band at The Camel.
It proved to be a pretty good night. Three styles of music, blues, bluegrass, and rock, as well as photographing two new bands (for me) starting with Lisa Lim at Capital Ale House's Music Hall downtown. Not sure if it was intentional or not but on International Women's Day (Woman's?) Cap Ale had two dynamic women performers with the reigning queen of the Hampton Roads blues scene, Jackie Scott taking the stage for the late show.
Steve Cresenze, Lisa Lim Band, Capital Ale House,
Richmond, Va., March 8, 2013
Lisa Lim, currently based out of DC, has been knockin' around the blues scene for awhile now and this was my first opportunity to hear and photograph her show.
Lim recently lost both her mother and paternal grandmother both within six months of each other. The loss Lim writes found her "having so much to write about, so much new music was playing in my mind all the time. I was grieving, adjusting, dealing with enormous change and loss. So, I started writing again and I kept writing."
Her producer Thomas Johansen urged Lim to get into the studio once a week with new material. Lim says of the experience "Sometimes I'd enter the studio and my new tunes were embraced, then other times, I'd be told, shelf it and keep writing."
Gill Oliver, Lisa Lim Band, Capital Ale House, Richmond,
Va., March 8, 2013
"So, that's what I did. I wrote what seemed 24/7, between working, traveling and getting up in the middle of the night from a dead sleep with ideas racing thru my mind. There was no rhyme or reason how it came to me, other than from my heart and soul."
People often wonder what producers do, what they bring to the effort. In Johansen's (The Paperboats, Mumford and Son) case he produced, engineered, mixed, provide some Hammond organ and piano, along with some percussion. But according to Lim, Johansen provided something much more important:
Thomas managed to get me to tap into the emotion, where it was, that each song came from, deep within me. Each take, I'd get a little closer to what it was I was trying to convey and capture in the song. I can honestly say it was grueling, but well worth the effort. But, after I got thru it and he got the take that he just knew was the one, it all seemed so worth it.
Lim has a Kickstarter fund going to cover the additional expenses of mastering the tracks, as well as artwork and graphics, disc pressing, and a little for promotion and distribution, help her out if you can.
July 01, 2012
Lisa Lim column in Premier Guitar Magazine.
July 15, 2008
Daisy Rock Welcomes New Artists Lisa Lim and Trusting Lucy LOS ANGELES, CA. July 15th, 2008 Daisy Rock is excited to announce two talented new additions to their growing roster of artists: Lisa Lim and Trusting Lucy. With styling influenced by blues and country legends alike, Lisa Lim first entered the music scene in 2007 with her debut release "Crazy Feelin' This Way". Gigging regularly and teaching guitar for over 15 years at Lim's Music, Lisa continues her accomplishments in the industry now as a Daisy Rock endorsee. Preparing their upcoming self produced and self-recorded 12-song CD to be released later this year, Trusting Lucy's Lisa and Linda are no strangers to the industry. Their music has been described as a mix of soulful introspective ballads, straight-on, hook driven melodic pop, and forceful rock tunes sung with powerful distinctive voices and incredible harmonies. Playing around different cities in California this summer, Daisy Rock is very pleased to support Trusting Lucy in all their newest endeavors. Daisy Rock offers a complete line of girl guitars designed to look and sound great, and to fit the female form. To learn more about Daisy Rock endorsed artists, and to view Daisy Rock's entire line of guitars, visit daisyrock.com now! To learn more about Daisy Rock artist Lisa Lim, visit www.lisalimmusic.com To learn more about Daisy Rock artists Trusting Lucy, visit www.trustinglucy.com ABOUT DAISY ROCK GUITARS Daisy Rock is the original girl-guitar company dedicated to successfully supplying and marketing pro-quality guitars for females. The company is led by its President, Tish Ciravolo, and co-owned and distributed by Alfred Publishing. Daisy Rock's ongoing mission is to provide females of all ages with whatever it takes to learn to play guitar and enjoy music. Daisy Rock has established and continues to strengthen its reputation as "THE female guitar company.â€Â Daisy Rock, its talented management team, and its products have been continuously featured in worldwide mainstream media, including People, Time, Newsweek, CNN, ABC, NBC, FOX, VH1, the Premier Radio Network, BBC Radio, the Associated Press, etc. The company was founded solely by Tish Ciravolo in October 2000. DAISY ROCK CONTACT: Jessica Murillo Artist Relations and Marketing Coordinator P: 818-891-5999 ext. 285 F: 818-895-5301 Jessica@daisyrock.com
January 29, 2009
"Checkout the link for this article promoting an upcoming show with Comedian R. Bruce & The Lisa Lim Band at The Loft.">> THE LISA LIM BAND JOINS COMEDIAN R. BRUCE AT THE LOFT IN FREDERICKSBURG 'TOO MUCH BUTT' WITH R. BRUCE
May 01, 2008
Press Release GHS Artists to play the Blues! Guitarists Lisa Lim and Michael Tash to perform shows together at local DC clubs. Washington, DC, April 28, 2008: GHS endorsed guitarists Lisa Lim and Michael Tash (of the Bad Influence Band) will be performing shows together over the summer to show how GHS strings play the blues! Lim and Tash will perform at JV's in Arlington, VA on July 5, 2008 and again at Bangkok Blues on August 22, 2008. More shows are to be announced shortly. Lisa Lim is a well respected singer/songwriter multi instrumentalist and gifted music instructor. She's known for her fierce lead, slide and rhythmic guitar playing that will leave you breathless!. The Lisa Lim Band features GHS endorsed guitarist/vocalist Lisa Lim, Brian Schebish(Bass/Vocals) & Steve Brennan (Drums). The Bad Influence Band features GHS and Epiphone endorsed guitarist Michael "Jr" Tash, Roger "Pork Chop" Edsall (Harp/Vocals), Bob Mallardi (Bass/Vocals), & David Thaler (Drums). Their Wammie award winning CD, Tastes Like Chicken, was produced by Timm Biery at Go Digital Studios in Beltsville, MD. Bad Influence is endorsed by GHS Strings, Epiphone Guitars, Kustom Amplifiers, Peavey Electronics, Slingerland Drums, Levy's Leathers, and Hohner Harmonicas. Please check their sites at www.myspace.com/lisalim & www.badinfluenceband.com for touring and booking information. Badblues Records P. O. Box 266 Germantown, MD 20875 USA Phone 301-972-4270 info@badinfluenceband.com
February 28, 2008
>> LOCAL BLUES-ROCKER PICKS UP SPEED WITH HER DEBUT CD AND SEVERAL PLANNED PERFORMANCES GUITARIST LISA LIM REVVING UP Blues guitarist Lisa Lim kicks into high gear Date published: 2/28/2008 BY BEN SELLERS As a woman, there are some songs blues singer Lisa Lim would prefer avoid. "I feel a little awkward doing Mustang Sally," said the local musician and guitar teacher. As a performer, though, she's always willing to indulge her audience. "You're gonna have those few people in a crowd who just aren't gonna be satisfied unless you do that song," said Lim. "In Fredericksburg, you kind of deal with that mentality a little bit, depending on the venue. Someone's always gonna scream 'Skynyrd,' 'Wilson Pickett.' I worked with a blues version of 'Sweet Home Alabama.' I don't do it all the time, but if someone screams 'Skynyrd,' I'll break out with that. I try to be careful how I approach it, because I still want to put my own spin and twist to it, but I try to be respectful." For traditionally male-sung tunes, such as The Commitments' "Treat Her Right," Lim will often adapt the lyrics to reflect a woman's standpoint. "I always introduce it as 'Treat Him Right,'" she said. Word changes aside, Lim said it has at times been an uphill struggle proving herself in the male-dominated blues-guitar world. "I think a lot of female musicians experience that," she said. "For me, it's always been, I grew up with the boys playing--they were accepting of me, of what I could do, and they encouraged me--but they kept it challenging." However, "I can't really say anything negative toward the guys that I've worked with," she added. "They've been incredibly supportive." One such supporter was Billy "Doo Dah" Robinson. Lim met Robinson at the 2005 Blues in the 'Burg festival downtown, and kept in touch until his death Dec. 30 last year. "You couldn't help but like him," said Lim. "He was just such a decent, kind man--and he was just a huge blues enthusiast. He was always throwing stuff my way and trying to turn me on to blues artists that he thought I may not be familiar with." That same year, Lim, a longtime instructor at Picker's Supply, left to launch her own business, Lim's Music. "Picker's Supply is a family to me, and they will always be my family," she said " But I felt, at the time that I left, that it was time for me to make a change." That change opened up the opportunity for her to work on her debut CD, "Crazy Feelin' This Way," released late last year. Lim recorded the album with an assortment of hand-picked musicians at Glenn Nicholls' newly opened Fun Studio off Harrison Road. "Glenn Nicholls welcomed me with open arms," said Lim. "There wasn't like a time line--he gave me as much time as I needed to go in and get it done." Once again, Lim credited Robinson with introducing her to Fun Studio. "I give him a lot of credit for getting the recording done and finishing my CD--I just feel like he kind of put everything in motion for me," she said. With a series of shows lined up, including one Saturday at The Grapevine Cafe and one next Thursday at The Loft (see this week's it! for details on a Loft show happening earlier that night), Lim's on her way. In August, she plans to join in a benefit to help Robinson's widow with his medical expenses. The event, which organizers plan to hold at The Pirates Den in Fairview Beach, will correspond with an alumni reunion at James Monroe High School, from which Robinson graduated. "It's gonna be a big celebration down there," said Lim. "We're hoping, with it taking place the weekend of the class reunion, that the alumni will come down and partake in it." Ben Sellers: 540/374-5423 Email: bsellers@freelancestar.com What: Lisa Lim Blues Band does originals and classic covers Where: The Grapevine Cafe, 622 Kenmore Ave. When: Saturday, 9 p.m. to 1 a.m. Cost: Free Info: 540/371-8880 Web: grapevineva.com; lisalimmusic.com Date published: 2/28/2008
May 01, 2008
Lisa is proud to announce she signed a two yr. endorsement deal with GHS strings. Check out www.ghsstrings.com Lisa has been using GHS boomer strings on her guitars for the past two decades. She proudly endorses GHS strings.
May 29, 2007
TESTIMONIALS -
"Lisa Lim is dangerous with that slide guitar! She is for real!" - Sue Foley Antone Records www.SueFoley.com
"Lisa Lim is an excellent blues guitarist, quite talented!" - Gaye Adegbalola Uppity Blues Women Hot Toddy Music/ Alligator Records www.Adegbalola.com
"Where has this fine lady been hiding? Lisa Lim should be gigging every night of the week! She is a player to keep and eye on, she is up and coming on the blues scene." - Tom Principato Powerhouse Records www.TomPrincipato.com
"Musician extraordinaire, a very big deal!"- Zack Zorn The Free Lance-Star (Fredericksburg, VA) "
....Lisa is a musician who is headed to the top not only because of her great guitar work, but because of her dedication to being the best she can be. I have had the pleasure of watching her jam with the great Ana Popovic. And feel confident that she has the ability and the drive to make an impact on today's music scene. Give Lisa a listen and catch her live when she comes to your area!" The Virginiabluesman www.live365.com
July 01, 2007
Lisa Lim will be one of 20 Virginia artists on the upcoming Illumina Records 2007 Rocker's For Life Compilation promoting awareness and prevention against drunk driving.
October 24, 2006
Guitar women rule Posted by roboblogger Oct 24, 2006 | Permalink Oct. 24, 2006 5:35 pm Local blues musicians Lisa Lim and Gaye Adegbalola have been interviewed for Sue Foley's upcoming book "Guitar Woman," which celebrates female guitarists in all genres of music.
April 20, 2006
Teacher picked in guitar contest finals. Lisa Lim, a former Picker's Supply music instructor, won the local Guitarmageddon King of the Blues competition last week. Lim will now move on to the district competition in Rockville, Md. Guitar Centers nationwide hosted the in-store finals on April 4. Other sponsors of the contest include Gibson, Levi's and Napster. If Lim succeeds in the districts, she will advance to the regional finals in New York City and then to the grand finals, to be held this June in Chicago. The grand prize winner will receive a one-year Gibson endorsement, a trip to Los Angeles to record with esteemed guitarist turned producer Pete Anderson and assorted prizes and shopping sprees. For a local like Lim (or probably anybody, for that matter), this is a very big deal. But the Stafford County native is no stranger to music. She has been playing guitar along with many other instruments for 28 years, and once toured full-time with the band Real to Real. Lim has taught music for the past 14 years at Picker's and at her newly formed company, Lim's Music. She is expecting to release a CD in the next year. ZACK ZORN is a rising freshman at Virginia Commonwealth University.
February 27, 2005
Who mentored your music career path Post #13 Group: Members Posts: 630 Joined: 18-February 05 From: U.S., VA, Fredericksburg Member No.: 13712 I don't really know...I certainly have my role models in the industry, not that I've meet any of them. My parents are fairly supportive. I guess most of the credit would have to go to my guitar teacher, Lisa Lim. She taught me how to play guitar, and I could always bring her songs, she'd basically give me some input, help me add guitar parts and jazz up existing parts. She's awesome. =D
December 12, 2003
Girls with Guitars "Women Who Rock" Before there were Michelle Branch and Avril Lavigne, there was Lisa Brown of Fredericksburg. Brown, who now goes by her married name, Lisa Lim, started playing classical piano when she was 7 years old, but she said she always had a desire to play the guitar. "My mom has pictures of me at 3 or 4 years old with a toy guitar for kids," she said. She began playing guitar at age 10. Her piano instructor eventually told her she had to choose one instrument. So she dropped the piano and never looked back. Since she knew no girls who played guitar at the time, Lim said she played with guys, who treated her like a sister. After graduating from high school, Lim played with several all-girl bands, including one called the East Coast Crew. One night while performing at a bar in Orange County, Lim said, her band's lead vocalist was punched in the face by one of the men in the audience because he couldn't accept females playing hard rock. Lim now spends her time teaching guitar and piano at Picker's. "As a guitar instructor, I noticed more female students coming in with an electric guitar and saying, 'I want to play, and I want to be the lead guitar player,'" she said. "It reminds me of when I was young." But teaching men seemed to be a real obstacle, she said. Some men couldn't accept a woman instructor. They were conditioned to believe that only men could play and teach the instrument. Lim said there were times when she felt like she was auditioning for them instead of the other way around. James Fore, one of Lim's students, said he isn't surprised. The 40-year-old Culpeper resident said because rock music is the oldest standing boys club around, it never occurred to him before that a woman would teach him guitar. Out of the four guitar teachers he's had so far, Lim is the first woman and by far the best, he said. "I've had teachers show me how good they are or make me memorize songs," Fore said. "But Lisa is concerned with teaching you how to play."
October 31, 2013
> WAMA Congratulates the Three Winners of the 5th Annual P.A.S.S. Contest!
> (Professional Artist Support System)
>
> Grand Prize:
> Mary Alouette
> "Lionheart" mp3
>
> Two Finalists:
> Lisa Lim
> "Superstitious Mind" mp3
>
> Owen Danoff
> "Amsterdam" mp3